Imagina

Daycare:

Spanish Immersion Daycare in Menlo Park and Palo Alto

Your Trusted Menlo Park Daycare for Child-Centered Learning and Development
Who we are ?
We provide a unique early childhood and nursery Spanish immersion program. Imagina is a space where the innate creativity and joy in young children can flourish. Our teachers respond to where the child is developmentally, guiding them towards their fullest potential. We offer a play-based program with a child-centered approach.
Our mission is to provide the best possible care and overall rewarding experience for you and your child. We have created a warm environment where your child will be able to grow and express themselves through creative play in Spanish.
Cultivating Unique Qualities:

At Imagina, we respect each child as an individual, fostering their unique qualities of personality, intelligence, and creativity.

Spanish Immersion Program:

We're not just a daycare; we're a vibrant Spanish immersion preschool, helping children to become bilingual and bicultural from an early age.

Top Choice for Childcare:

Our commitment to immersive education, play-based learning, and a child-centered approach makes us a preferred choice for daycare and preschool in Menlo Park and Palo Alto.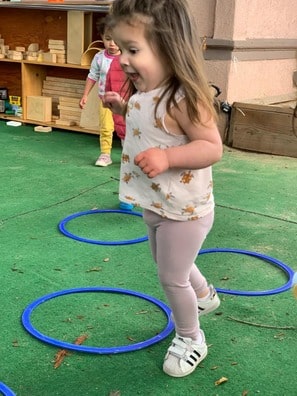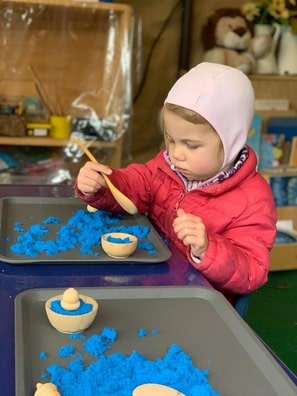 Curriculum
Imagina promotes an intellectual, emotional, and social learning approach through play. Your children will be introduced to art, science, sensory development, math, language, social skills, music, and physical skills through a variety of activities. We focus on an interactive experience which engages multiple senses. Blocks, sand, clay, water, story-telling, dramatic play, and outdoor exploration allow children to participate with topics and learning outcomes directly and with an element of fun. This approach recognizes that children process information differently and that incorporating a variety of activities can improve cognitive development, language skills, and social interactions.
When you walk into Imagina you are embraced by a palpable atmosphere of love and community. We are inspired by the Reggio Melia school and education for life approach. We aim to equip your child with a strong sense of security and belonging, capturing their imagination and sense of wonder about the world around them.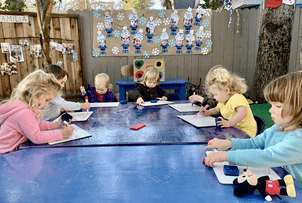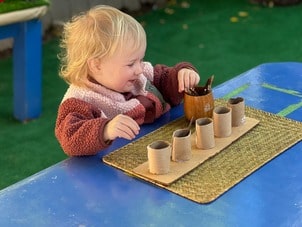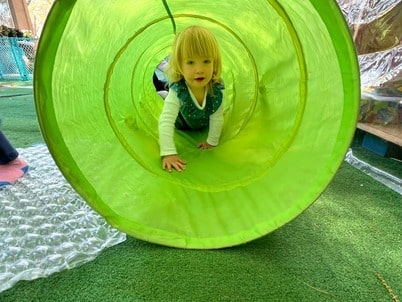 Spanish Immersion
At our child care center, we take pride in offering a dynamic and enriching Spanish immersion program for children. Our immersive environment provides young learners with the opportunity to develop their language skills while exploring the vibrant world of Spanish culture. Through a combination of engaging activities, interactive games, and age-appropriate lessons, we create a nurturing space where children can absorb the Spanish language naturally. Early exposure to a second language not only fosters cognitive development but also promotes cultural understanding and open-mindedness, preparing our young learners for a globalized world.
Schedule Tour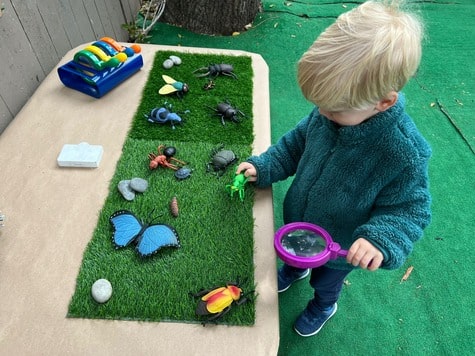 Summer Camp
June 28th - July 30th
Each summer we offer a wondrous hands-on fun for preschool and school aged children! Your young Spanish learner will get a hands on, multisensory learning experience including music, art projects, life and earth science experiments, and play based fun! We have camps form June 28th until July 30th.
Learn More!
Discover School Activities
At Imagina Daycare, we provide a rich, diverse array of activities that stimulate children's curiosity and creativity, fueling their love for learning. Here's a snapshot of some of the engaging activities your child will enjoy at our Menlo Park and Palo Alto locations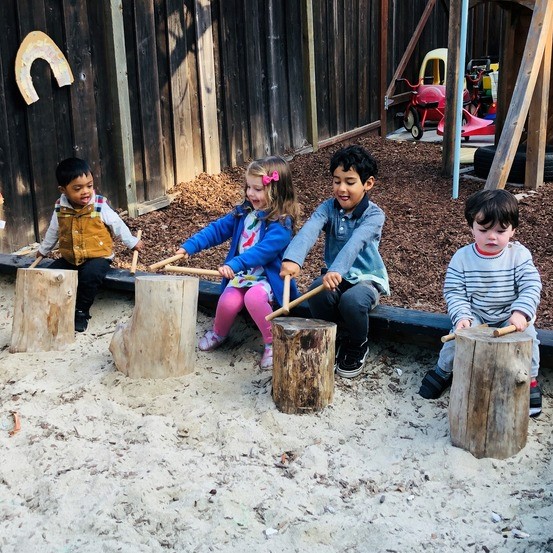 Music and Movement
Enhancing rhythm and motor skills through music and dance.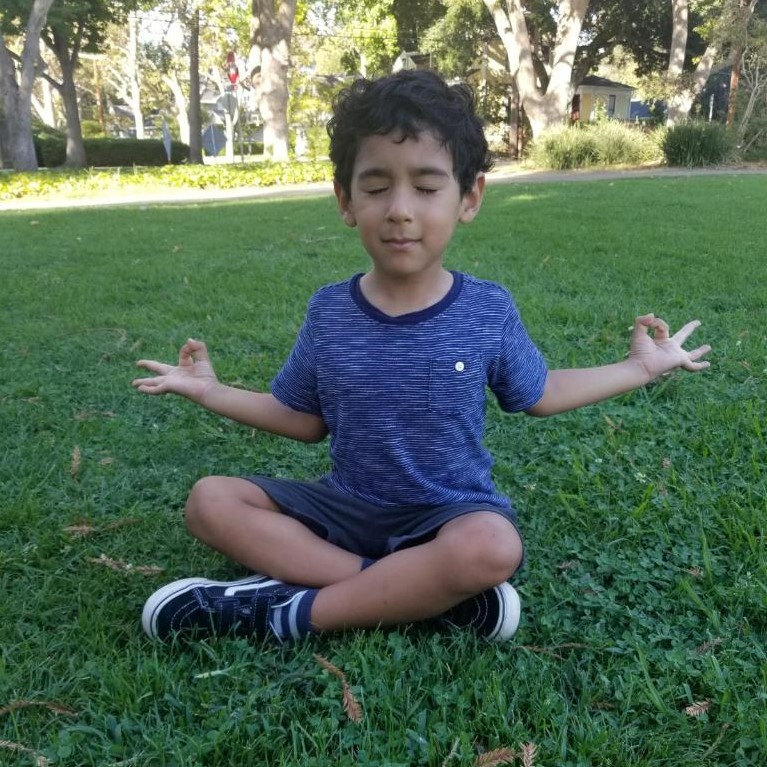 Outdoor Exploration
Embracing nature for environmental awareness and physical play.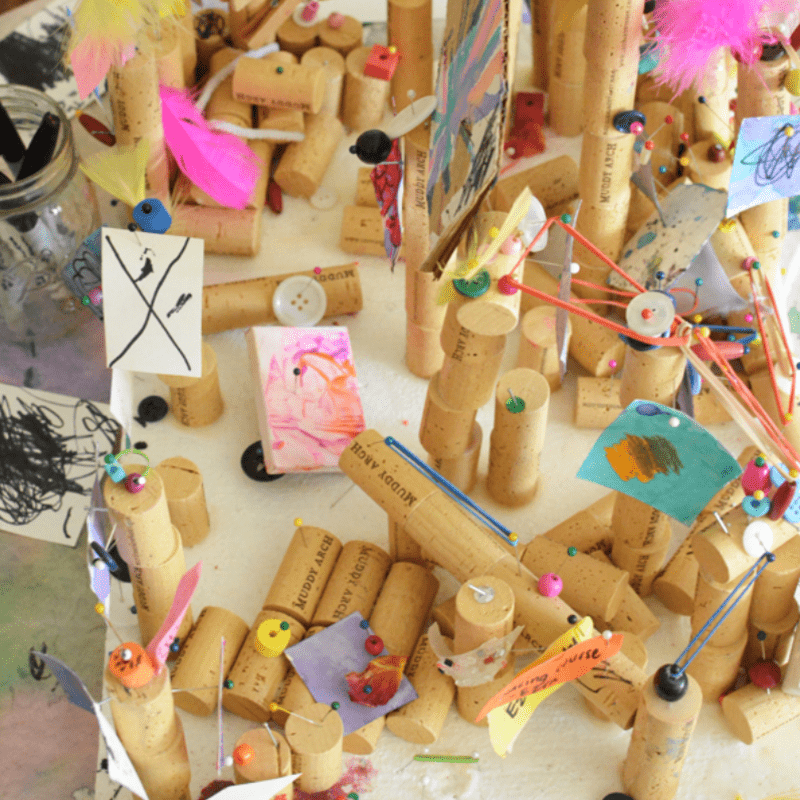 Art Projects
Sparking creativity with hands-on painting, drawing, and crafting.
Sensory Play
Refining senses through exploration with sand, clay, water and more.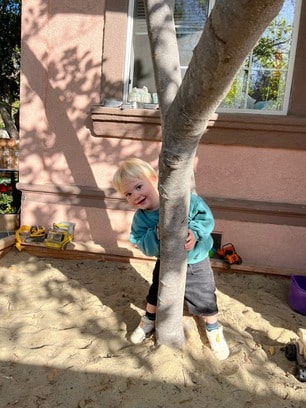 Food Service
At IMAGINA, we take pride in providing warm, home-made Mediterranean-style cooking for our children's daily meals. Our focus is on nourishing their bodies with wholesome, organic meals. Each day, we offer a nutritious organic meal, prepared with care and love. Additionally, we provide two snacks a day, carefully designed to include two food groups for a balanced diet. Our snacks feature fresh fruits, vegetables, and whole grains, ensuring that children receive essential vitamins, minerals, and fiber. Importantly, we prioritize the health of our children by ensuring that none of our snack items contain trans fats. We believe that fostering healthy eating habits from an early age is crucial for their overall well-being.
Explore

Our Child Care Center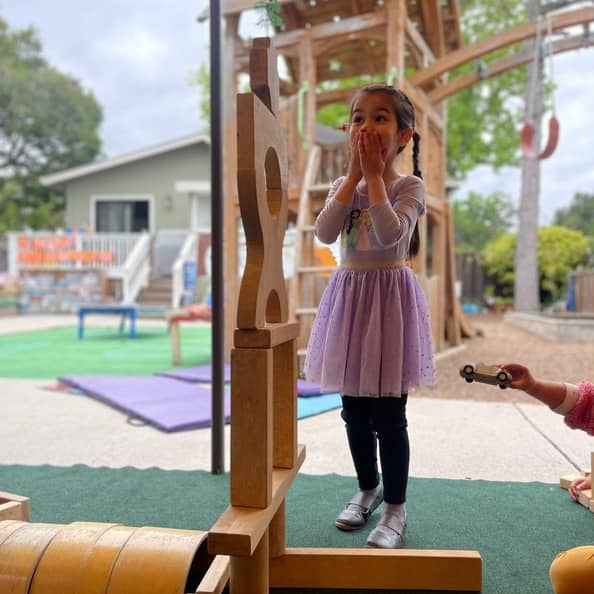 Blocks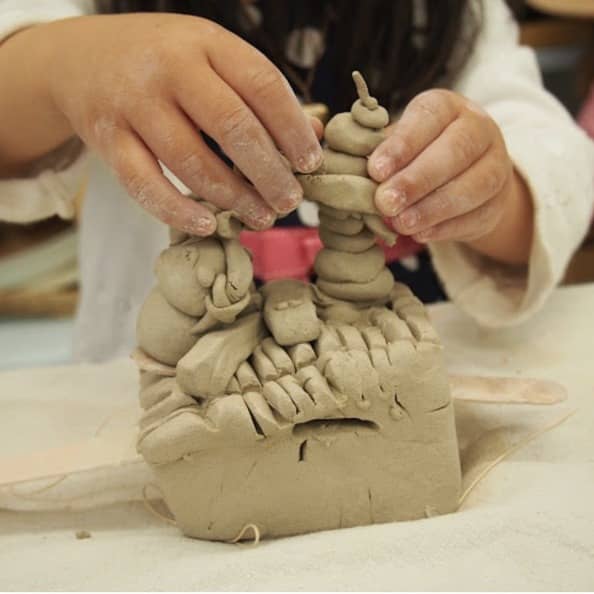 Clay-Playdough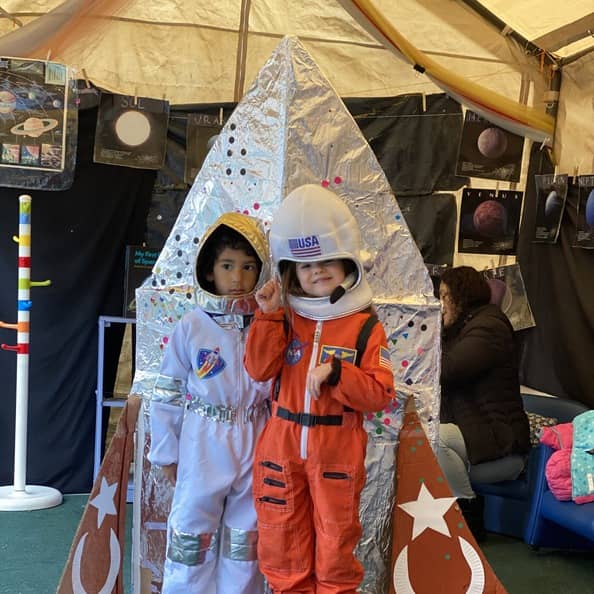 Dramatic Play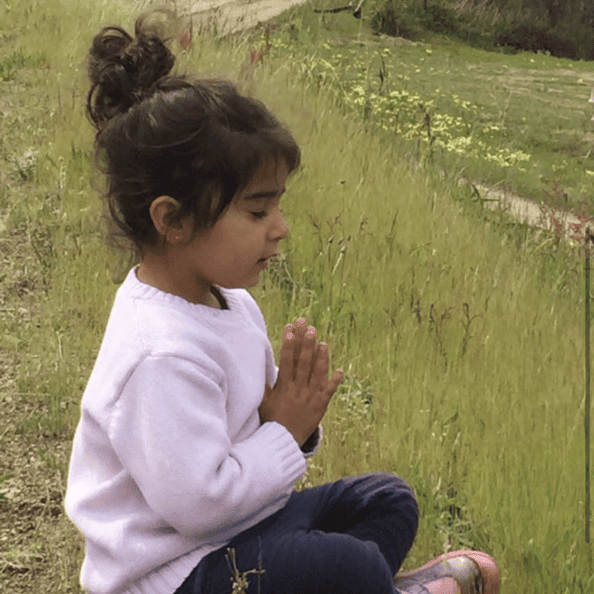 Meditation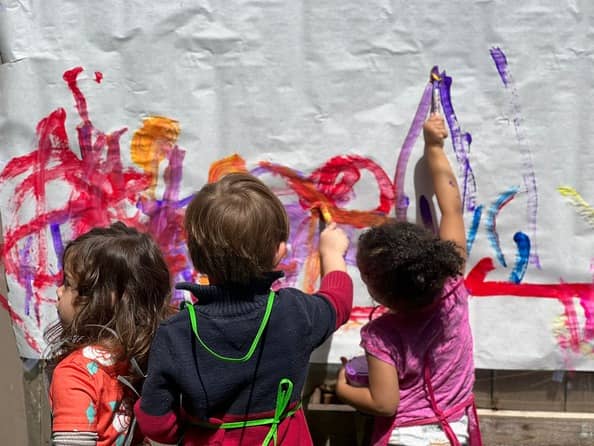 Paint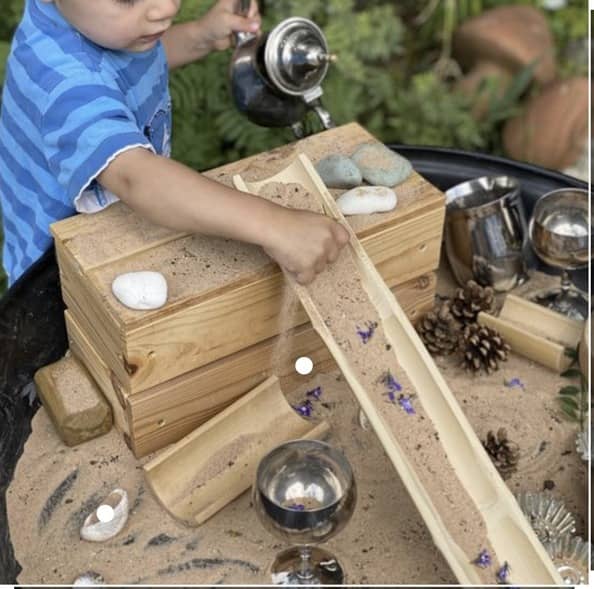 Sand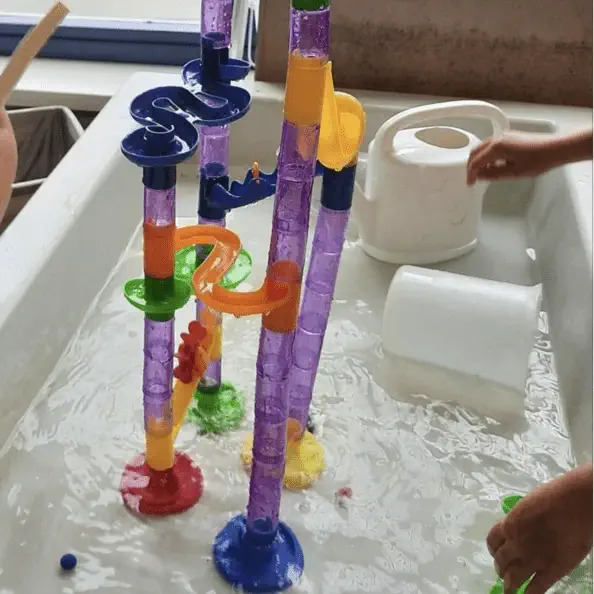 Water
Frequently Asked Questions
Not speaking Spanish at home is absolutely fine! Our child care center welcomes children from diverse language backgrounds and supports their individual linguistic development in a nurturing environment.

Our day care operates from 9 AM to 5 PM, Monday through Friday.

We offer a range of age-appropriate activities and programs designed to stimulate learning and development. These may include arts and crafts, music and movement, storytelling, outdoor play, sensory exploration, and educational games.
What parents are saying about our school

Stacy North

I love Imagina
Imagina is a wonderful home-based Spanish immersion daycare. Our daughter loves it!

Vincent Toolan

Excellent Team!!!
Esther and her team give wonderful bilingual daycare!

Mara Giattina

Awesome work!
Wonderful place for my kids to grow!
Join Our Education Center Now
Experience the Imagina difference and watch your child flourish in our nurturing, bilingual environment. Enroll today and open a world of opportunities for your child's growth and development.
Schedule Tour!